250 +
PROJECT DONE
Our projects are handsomely praised by our clients for their clarity and perfection.
230 +
HAPPY CLIENT
We use modernized equipment, provide quality output and diversify services for making all of our clients feel satisfied and gleeful.
Wedding Shoot
Our Professional photographers innovate creative new ideas for delightful wedding poses and deliver the clients with their dream images. VIEW MORE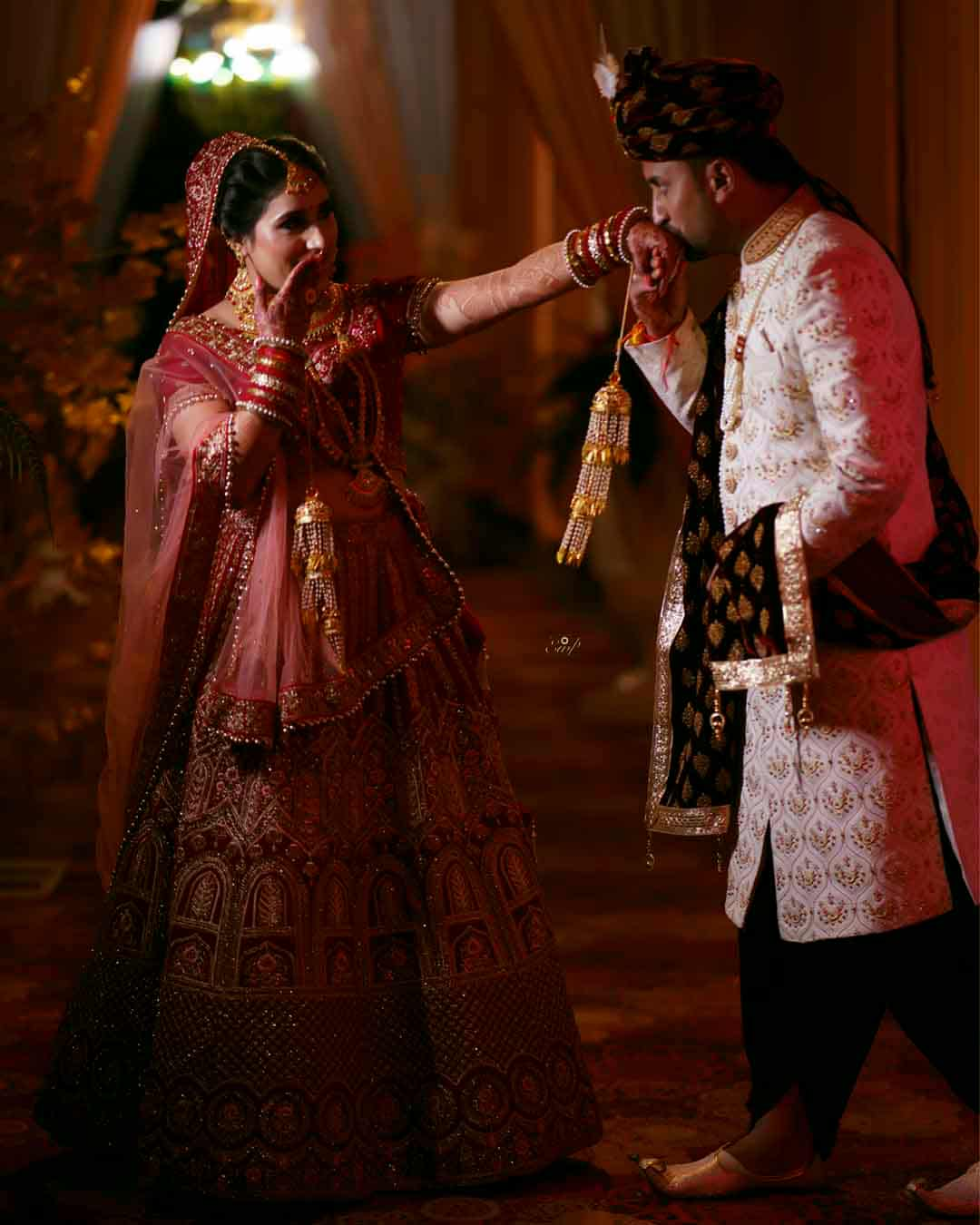 Get Started
Make your wedding a wonderful story.
They say a picture is worth a thousand words, but when it comes to your wedding day, the stories that go with those pictures might be worth a whole lot more.
Contact Us
Our
Gallery
We provide a wide variety of wedding event themes solely dependent on our client's choices. Confirm your date and choice, and we will arrange it accordingly.
Photo Shoot
Edit weddingpro team is designed to help you think about ways to keep your photos fresh.
Video Shoot
Our videography tips will prove to be very useful, whether you're shooting a more high-end production.
Video Editing
Our photo editor can take a good RAW image and use of techniques to create a stunning final photo.
Album Designing
Fashion Album is used in magazine photography as well as on the fashion runway.
Our
Testimonial
What they say about us
Mayank Singh and Nitu Kumari
Couple
We can not thank you enough for everything that you have done to pull off the most incredible Wedding for us in a such a short period of time.You are an ultimate professional and a visionary. So glad we found you and your company when we did.
Monika Singh
Software Engineer
Overall it was a very good experience the photographs and video layout that their team has created is remarkable.
Vivek Singh
Store Owner
Thank you for making our wedding the most incredible day of our lives. your assistance throughout the day was invaluable and having you there meant we could relax and enjoy the day, know that you had everything under control.
Tapan Singh & kanika
Couple
Words can't express how much we appreciate all of your time and expertise. We couldn't have done any of this without you. We're so glad that we were able to find you in time. You made our dream come true . When we look back on our day we will remember all that you have done for us which allowed us a beautiful beginning for our new life together.